We love making wine, and we want to make sure we can do it for a long time. Working sustainably is incredibly important to us, from how we take care of our vines to taking care of each other. It's not a checklist; it's a way of being. We count ourselves lucky to have Katie and Julia—who both hold key roles in leadership and sustainability within Jackson Family Wines— as our hands-on proprietors. 
We hold certifications from both California Sustainable Winegrowing Alliance (CSWA) and Sustainability in Practice (SIP). These certifications help us see things holistically and ensure that whatever we do helps the greater good. 
Both certifications have a similar focus, but their different processes and standards give us even more opportunities to improve our practices. We became Certified California Sustainable Winegrowing (CCSW) through the CSWA in 2010, which speaks to the specific agricultural needs of the state. Water and energy conservation, the enhancement of biodiversity, waste management, and pest control are some of the key ecological issues CCSW tackles.
Image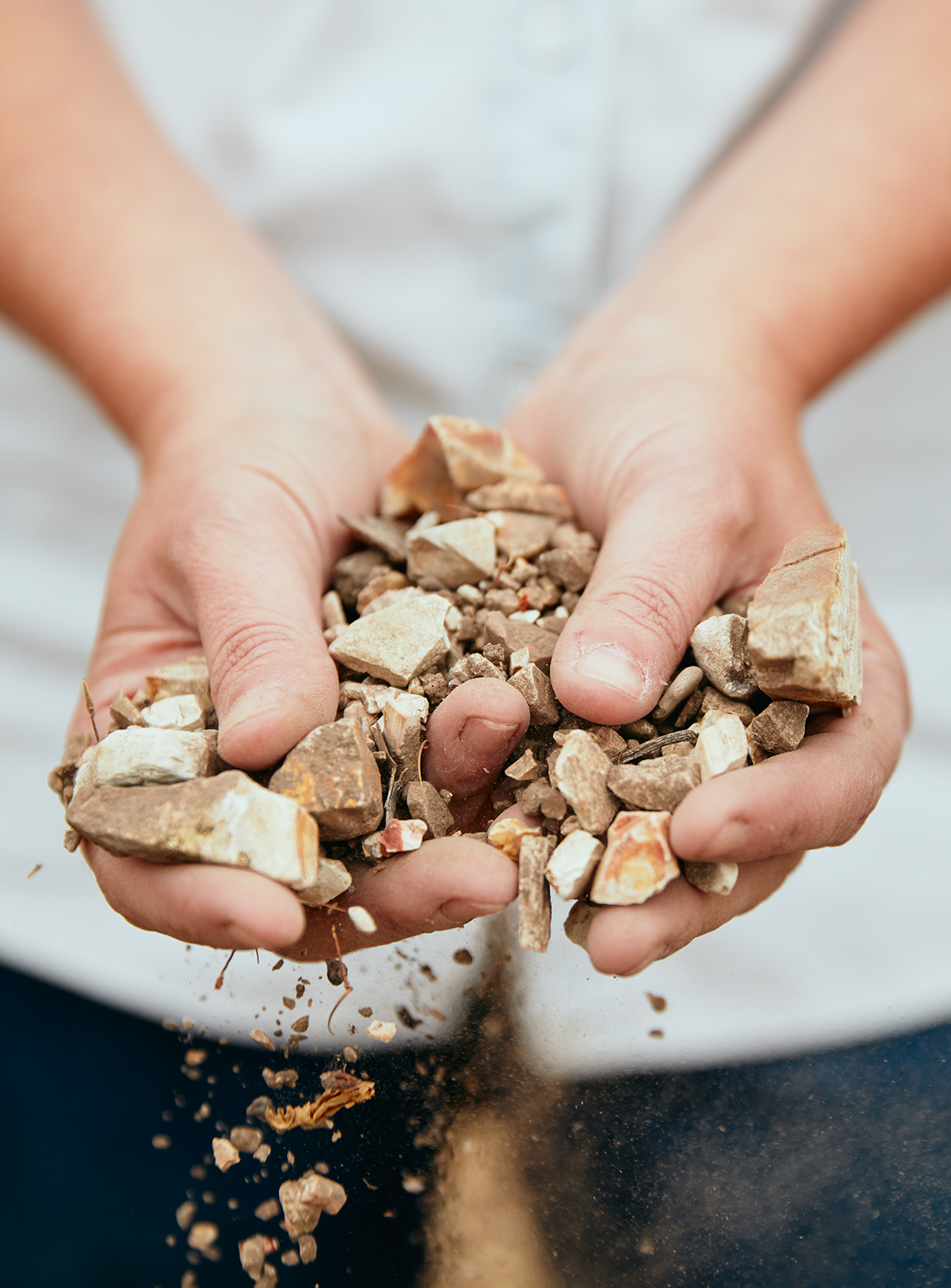 In 2011, we became Sustainability in Practice (SIP) Certified. SIP works with three tenets, which they call the 3 "P's": People, Planet, and Prosperity. Like a chair, you need all three in order to support a sustainable business. The "People" part is key for us — we want our teams to love what they do and feel proud of how their contributions create great wine. "Planet" is respect for the land—not just our vineyards, but how our piece of land plays into the greater ecosystem. The third leg, "Prosperity," allows us to continually invest in new ideas, which in the end not only benefit us, but the greater winemaking community.
Let us tell you: these certifications are rigorous, and it takes several years to reach their standards. We're audited annually by a third party, which ensures we stay on point and uphold the criteria set by these certifications. But it's totally worth it if it means keeping Cambria going for future generations and being a part of something bigger in the greater wine world.
Here are just a few examples of what we're doing:
Reduced Carbon Emissions — This is a biggie for us. By 2050, we aim to reduce emissions and actually sequester more carbon than we put out. We're making big changes through our Carbon Farming model; by using compost and cover crops, and little to no tilling of the soil, we're already seeing our output go way down.
Water Conservation — We're taking a look at all our practices, such as sanitizing tanks and steam-cleaning barrels, and thinking about how we can reduce our water usage. We now recycle water from the winery and give it a second use in the vineyards. 
Reduce Waste — See ya, trash! We're proud to say that for the past several years, we've only sent about 1% of waste to the landfill. The rest is either recycled, reused, or turned into compost. We're well on our way to reaching our goal of becoming a Zero Waste winery. 
Renewable Energy — Our winery is stylishly outfitted with 1,836 solar panels, which now power 54% of our operations. 
Employee Garden — Every year we plant a vegetable garden for our team members. Together we cultivate all the produce and use it for our annual BBQs and parties. Our team can also bring some of the bounty home to their families. 
Team Member Retention — Sing it out loud: R-E-S-P-E-C-T. We value each other and we're proud to say our vineyard and winery family members have been with us for an average of 18 years.
Image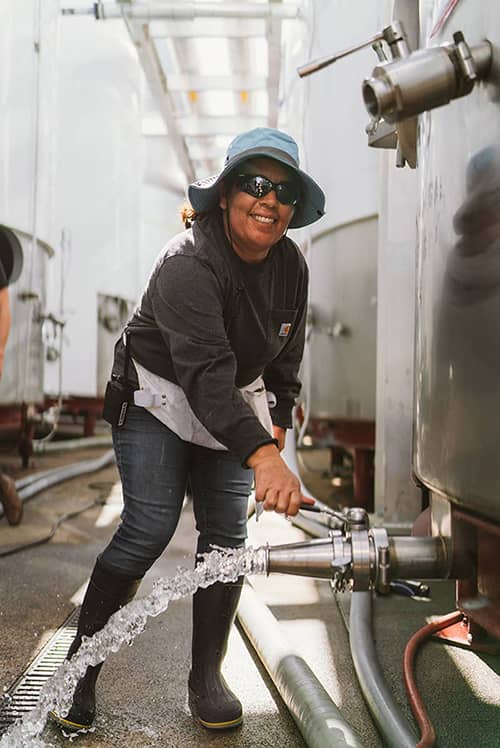 On top of our day-to-day, we're proud to be part of the International Wineries For Climate Action (IWCA), a program founded by Jackson Family Wines and Familia Torres in 2018. This organization, open to any winery in the world, takes a science-based approach to reducing carbon emissions and fighting climate change.
Image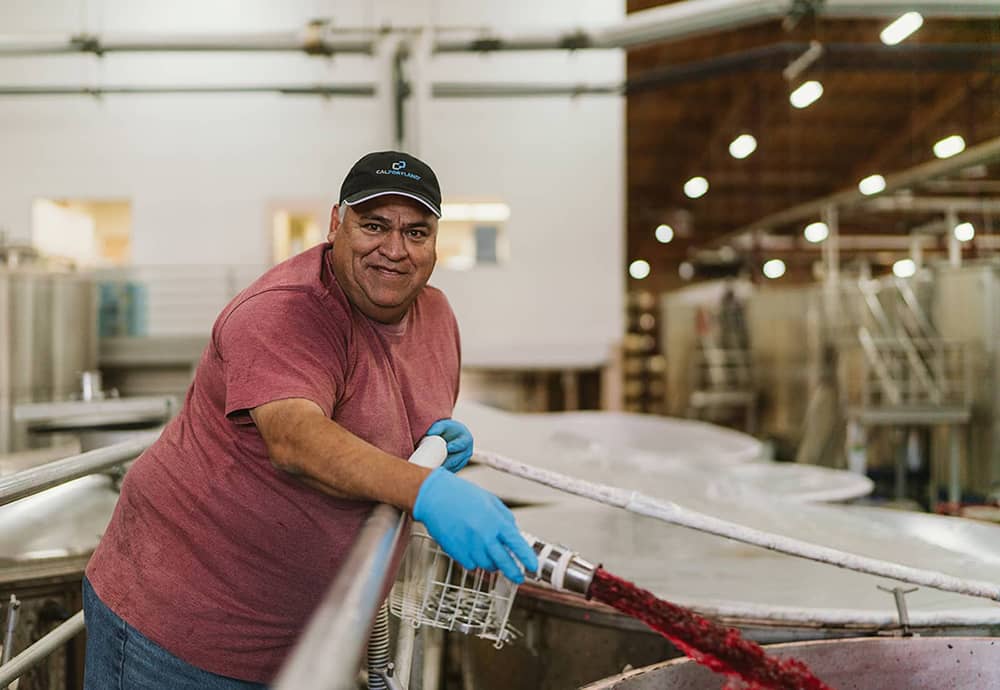 Want to learn more about our sustainable practices? #StrollTheKnoll and take a virtual tour of our beautiful vineyard in the heart of California's Santa Barbara Wine Country.