Jill Russell
Winemaker
Most university students aren't sure what they want to do with their degree, but for our Winemaker Jill Russell, wine was always part of the plan. In love with food and wine since a stint in high school as a server at a winery in Livermore, CA, her path was always crystal-clear. A degree in Wine and Viticulture at California Polytechnic State University San Luis Obispo allowed Jill to "learn by doing" (the school's motto) and convinced her the Central Coast was where she wanted to put down roots.
She racked up some major miles in her training: a semester spent learning about wine in Adelaide, Australia, was followed by another quarter at Tolosa Winery back on the Central Coast. Since Jill was already confident our little bit of California was heaven, she was delighted to join Stephen Dooley's winery, Stephen Ross Wine Cellars in the Edna Valley, and quickly rose to the position of Assistant Winemaker. She spent five years there until she received a couldn't-turn-down opportunity to work harvest in Menetou-Salon in France's Loire Valley. And how could she go to France and not spend even more time visiting all of France's major wine regions, tasting and learning, once harvest was complete?
Back stateside, she joined Paul Lato at his boutique Santa Barbara winery, diving into Sta. Rita Hills, our beautiful Santa Maria Valley, and stoking her enduring love of Pinot Noir and Chardonnay. Knowing she was right where she wanted to be, the chance to join Cambria as Winemaker was a no-brainer and, she still maintains, the opportunity of a lifetime. She loves working with the vineyards throughout our estate and getting to know them on a block-by-block basis, digging into the clones, soils, and microclimates. Her passion and unique energy are in every bottle. Jill, her husband and live-in chef Torrey, and cheerful dog Sansa, are proud residents of Los Alamos – a tiny country town just 15 minutes South of the winery.
Katherine Jackson
Co-Proprietor
There was never any doubt in Katie Jackson's mind that wine was her future. With a childhood spent playing in vineyards throughout California and after-school jobs in the marketing and PR departments of the family company, wine spoke to her. After college, Katie wanted to fully understand the business from all angles, and went to Stonestreet Winery to really dig into the entire winemaking process - from sorting grapes to cleaning barrels and tanks (whoever said wine was all glamour?)  
Her knowledge of wine from the inside out made it easy for Katie to forge her own path in the family company; she now heads up all sustainability initiatives and is focused on government relations for Jackson Family Wines. In addition, she was named a "40 Under 40 Tastemaker" by Wine Enthusiast magazine in 2018. In 2020, under Katie's visionary leadership within the climate change space, Jackson Family Wines was awarded the Green Company of the Year award from Drinks Business, which is a recognition of global sustainability leadership in the beverage industry. She's told us that being hands-on at Cambria inspires her work and continues to drive her creativity. When not changing the world, Katie hangs out with her husband, Shaun Kajiwara, and their three children.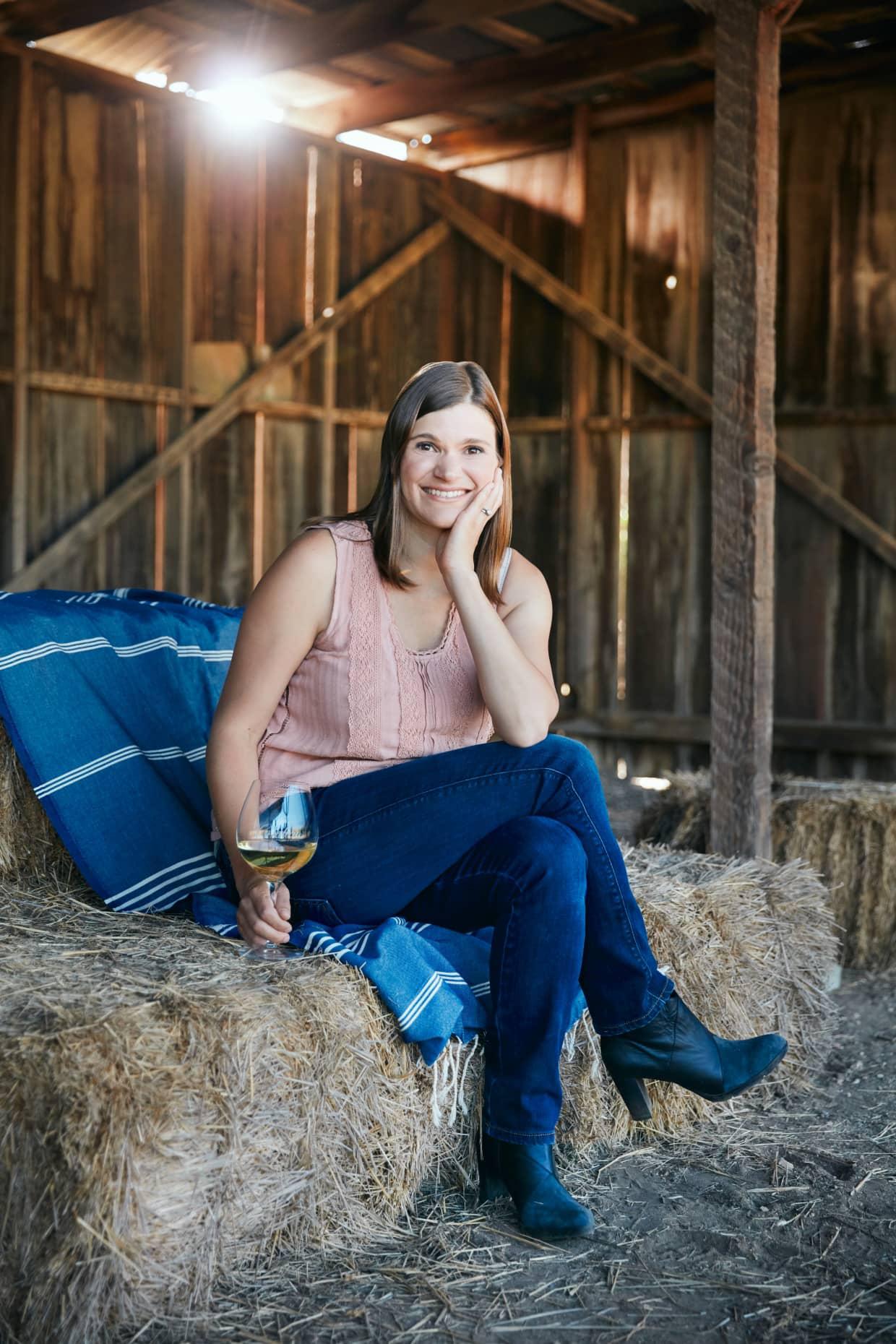 Julia Jackson
Co-Proprietor
Julia's never been afraid to go all-in when it comes to learning the family business, whether it's picking grapes when temperatures are in the triple digits or traveling throughout the world to taste and train with others. She even lived in France for a bit, studying the language and wine — obviously.  
Not only a proprietor of Cambria, Julia works on important philanthropic initiatives that unite Jackson Family with other like-minded organizations and was named a recipient of Travel + Leisure's 2019 Global Vision Award.  As the founder of the nonprofit organization Grounded, she brings together policymakers, scientists, activists, and other professionals in order to urgently find solutions for climate change. Whether on the road at speaking engagements, lobbying policymakers, or working with groups like One Earth, she is a force.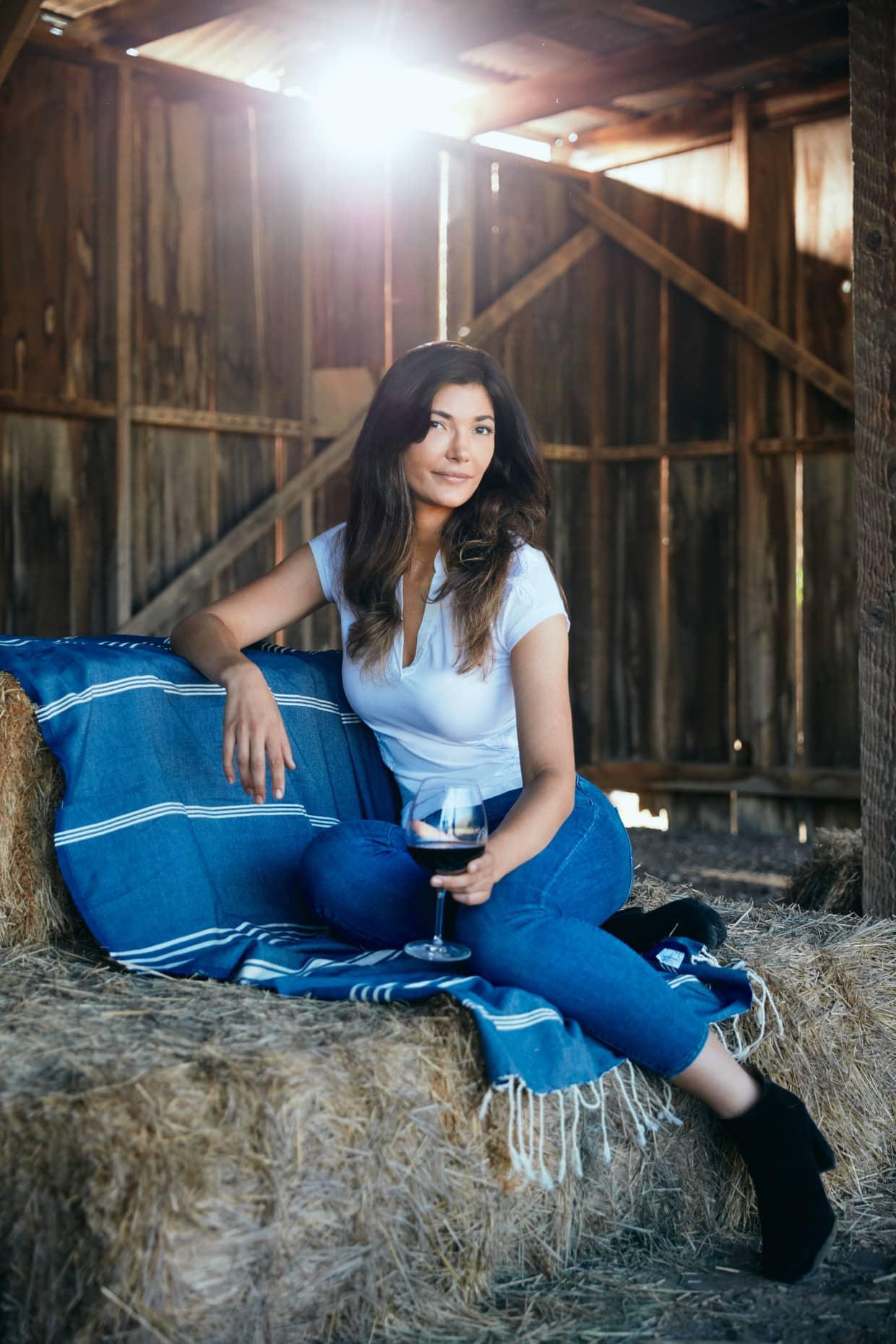 Barbara Banke
Owner & Proprietor
Back in 1986, standing on the site that was to become Cambria, Barbara Banke could have never imagined that this little piece of land would be an important step in the creation of a global wine company. Now as Chairman and Proprietor of Jackson Family Wines, which she co-founded with her late husband Jess Jackson, Barbara oversees estates in some of the world's finest winegrowing regions including the Napa Valley, Sonoma County, and the Central Coast of California, Oregon's Willamette Valley, and internationally in Tuscany, Italy; Bordeaux, France; Australia and the Western Cape of South Africa.  
One of Barbara's focuses is on sourcing vineyard sites and developing new estates for Jackson Family Wines, a quest that takes her around the world. On top of her day job, she's a tireless philanthropist, generously giving both time and financial support to numerous nonprofits that focus on societal and environmental issues. But everyone needs some downtime, and for Barbara, that means visits to Stonestreet Farm in Lexington, Kentucky, the family's equestrian training center. Come spring, you can often find Barbara at the Kentucky Derby cheering on her award-winning horses.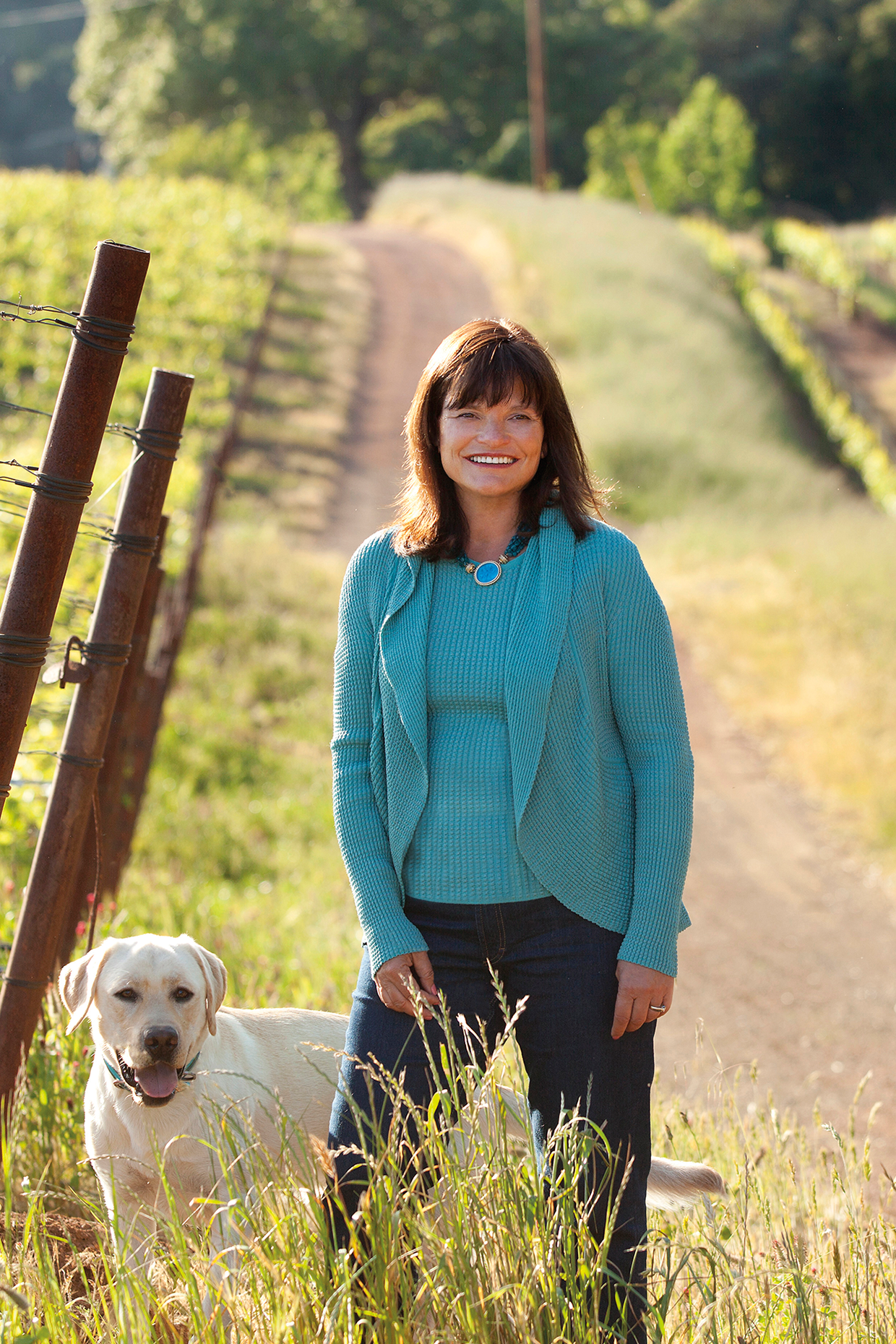 Denise Shurtleff
General Manager
From tasting room server to lab technician to winemaker to general manager, there's no part of a winery that Denise Girard Shurtleff hasn't mastered. She got a feel for wine working part-time in the tasting room of Corbett Canyon Winery while studying at California Polytechnic University. After graduation, she joined the estate full-time as a lab technician — and as one of the only women on the team. She went on to become winemaker and winery manager. She attributes her innate instincts for winemaking to her agricultural roots, which date back three generations. "My grandparents (my mom's parents) were farmers in the Central Valley of California," she explains. "They farmed cotton, alfalfa, and grains. The farming was assumed by my Uncle later on. My great-grandparents (on my dad's side) were sheep and cattle ranchers in the Sierra Foothills of California. The ranch was still owned by the Girard family through my childhood."
After 16 years of seeing it all and doing it all, she was ready for a new challenge. In 1999, she joined Cambria as Associate Winemaker but with her skills, quickly became Head Winemaker in 2003. After almost two decades in the cellar in 2017, Denise took on her biggest role yet: General Manager. When not inspiring us to do our best, Denise spends time with her husband Mark and sons Sean and Luke.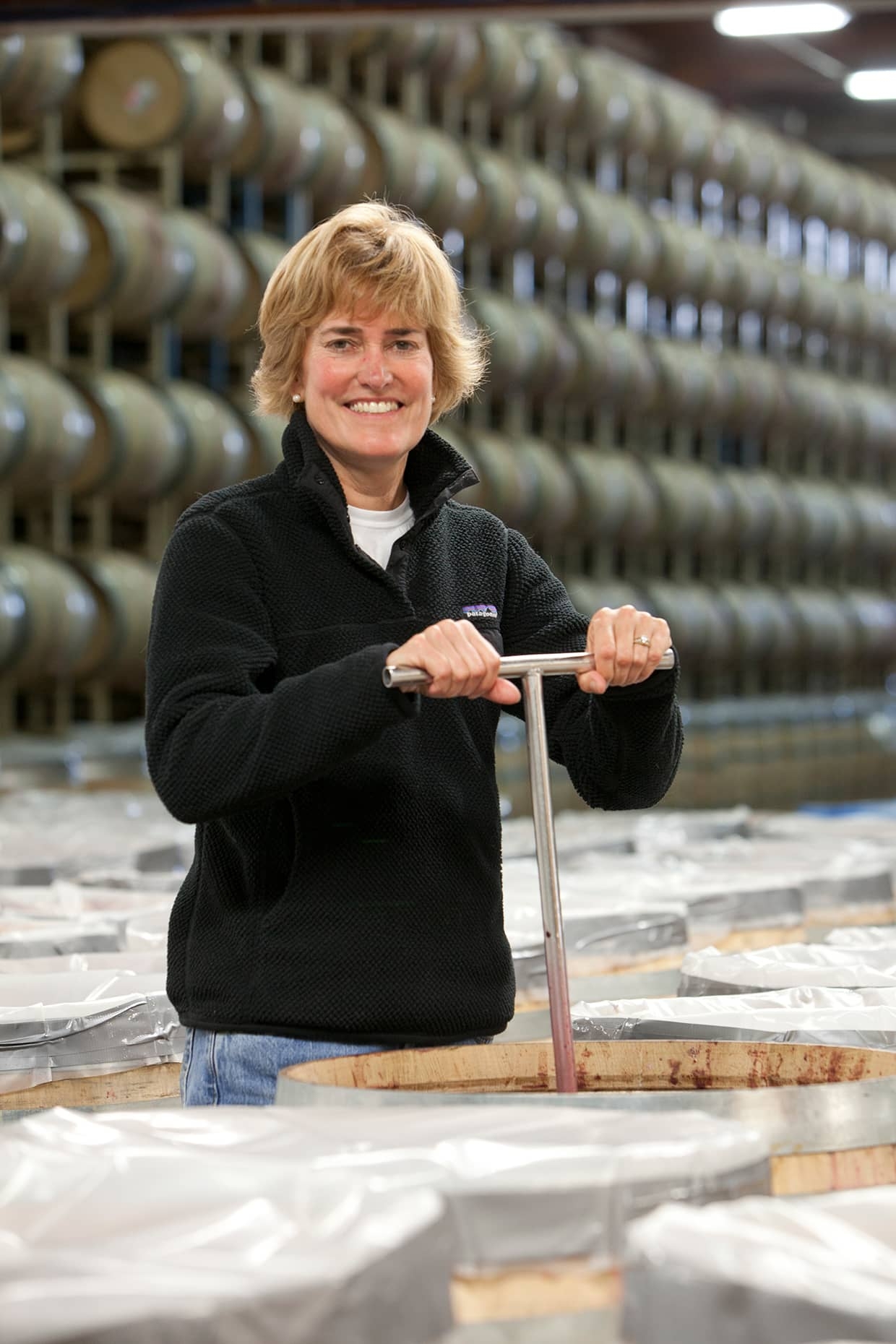 Matt Mahoney
Vineyard Manager
As a fifth-generation farmer, our Vineyard Manager Matt Mahoney always knew his daily office would involve the sun and soil. Post-graduation from California Polytechnic Institute, he returned home to the Santa Maria Valley and started his agricultural career cultivating fruit and vegetables. However, when the opportunity arose to join Cambria and work with a new kind of fruit—wine grapes—he jumped at the chance. It was the right move: Matt loves the seasonality of harvest and the process of seeing the vines through their different phases. He closely collaborates with our head winemaker Jill Russell, and the two are always tweaking and improving their work in the vineyard to create the ultimate bottle of wine.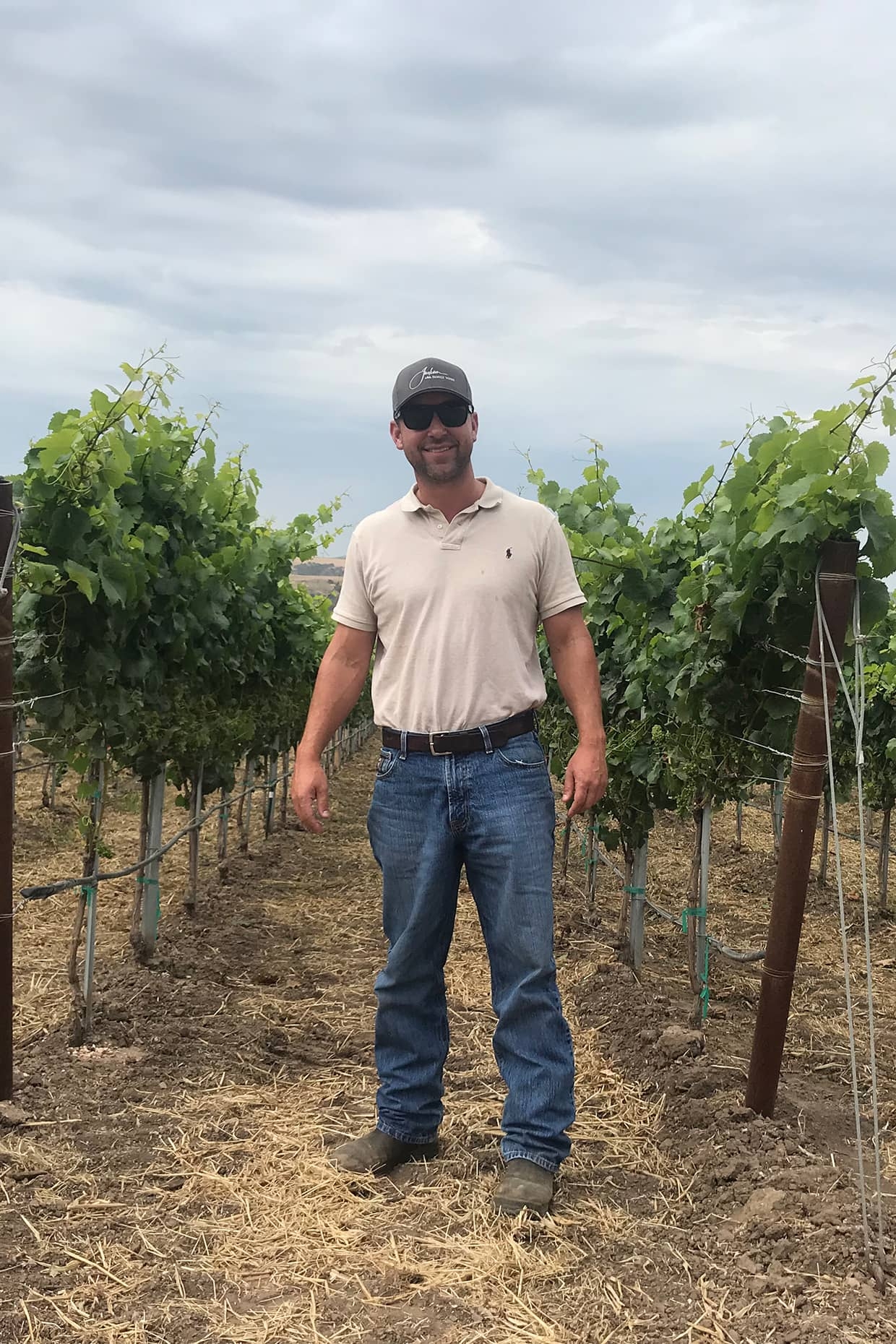 Katie Phillips
Brand Ambassador & Educator
You know that feeling when you find something so special, so unique, you just can't get it out of your head? That's how Cambria feels to our Brand Ambassador Katie Phillips. While managing sales and events at a restaurant near San Luis Obispo after college, she had her first taste of our 'Tepusquet Vineyard' Syrah — and it was kismet. She left the restaurant and started working in wine sales for Jackson Family Wines in San Francisco in 2003. In between building relationships with restaurateurs and sommeliers, Katie earned her Level One from the Court of Master Sommeliers and is a Certified Specialist of Wine from the Society of Wine Educators. In November 2016 she joined us as our Brand Ambassador and Educator (and borderline evangelist) traveling the United States spreading the gospel of Cambria to all. Whether it's to coax winemaker Jill Russell into a cellar dance party, or to pour wine for our guests, Katie loves to sneak away to our gorgeous estate every chance she gets.