Image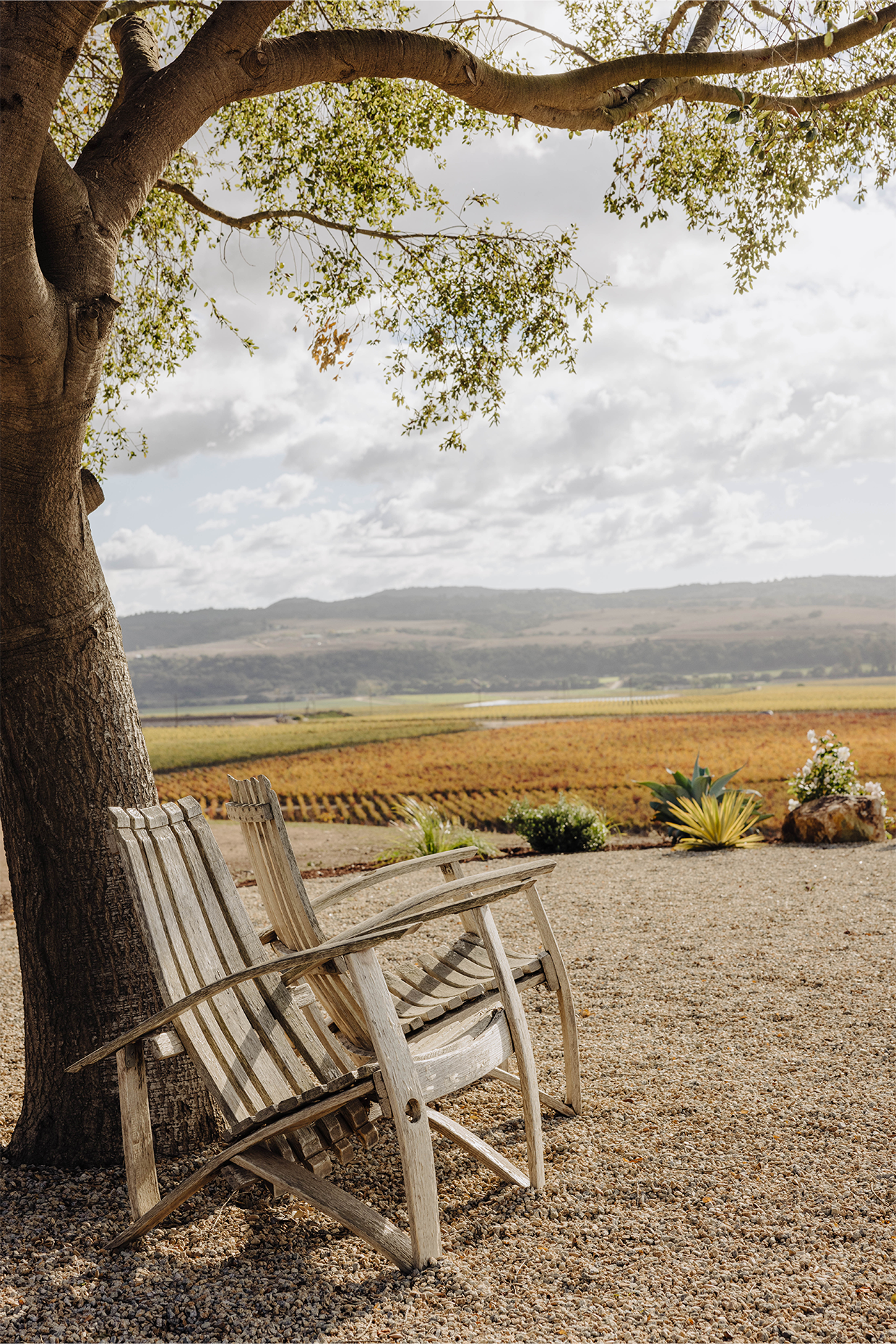 Welcome Back to the Cambria Estate Winery
Taste with us at our fully renovated estate. After a year of work in our winery and tasting room, our much-deserved makeover is now complete. We are SO excited to invite you back to our home in the Santa Maria Valley.
Join us for a seated, private tasting of our sustainably-crafted wines featuring Chardonnay, Pinot Noir, and Rhône varieties grown on our estate. Choose from our Estate tasting ($25 per person), our Reserve tasting ($35 per person), or Picnic Bottle Service ($50 table fee + bottle price) while experiencing one of three locations on our estate: 
Inside in our beautiful, new tasting lounge 

Outside on our fully refurbished patio 
On the Knoll overlooking our panoramic vineyard views 
BOOK ONLINE
It's never been easier to book your tasting. Make a reservation online at exploretock.com/cambriawines. We are currently booking tastings up to 90 days in advance for a maximum of 8 people per party. If you have a larger group please reach out to us directly at info@cambriawines.com.
REGULAR HOURS
Reservations are available on a first-come, first-serve basis. Walk-in tastings are subject to availability.  
     Open Wednesday - Monday (Closed Tuesday's): 10 am until 4 pm (last seating at 3 pm) 
HOLIDAY HOURS
We will be closed on the following dates for the holiday season:
     Thursday, November 23 - Closed 
     Sunday, December 24 - Closed
     Monday, December 25 - Closed
     Tuesday, December 26 - Closed
     Sunday, December 31 - Closed
     Monday, January 1 - Closed
TASTING EXPERIENCES
Estate Tasting Featuring our Winemaker's Collection and Clone Collection, this flight highlights singular Chardonnay and Pinot Noir clones as well as specific sites throughout our vineyards. $25 per person, complimentary for Cambria Wine Club Members based on annual tasting benefits.
Reserve Tasting Featuring wines from the oldest vines on our estate to the bottles that hold the name of our founders, our Reserve tasting offers insight into the history of Cambria and the Santa Maria Valley. $35 per person.
Picnic + Bottle Service on the Knoll Reserve a picnic table for up to 8 guests on our scenic knoll overlooking the panoramic views of our vineyard and the Santa Maria Valley. You will select your wines when you arrive from our current bottle list. We will assist with opening any bottles, but please note there is no hosted tasting provided. We will also provide recyclable wine glasses for your use during your visit. Picnic reservations are a maximum of two hours. Picnicking with outside food is okay, but OUTSIDE ALCOHOL IS NOT PERMITTED ON THE PROPERTY. $50 table fee waived and refunded with 4+ bottle purchase.
ADDRESS
The Cambria Estate Winery is located just off the famed Foxen Trail, in the company of some of the most esteemed wine producers of Santa Barbara County– Wine Enthusiast's 2021 Wine Region of the Year.
5475 Chardonnay Lane
Santa Maria, CA 93454
Directions to the Cambria Estate Winery
5475 Chardonnay Lane, Santa Maria, California 93454
Image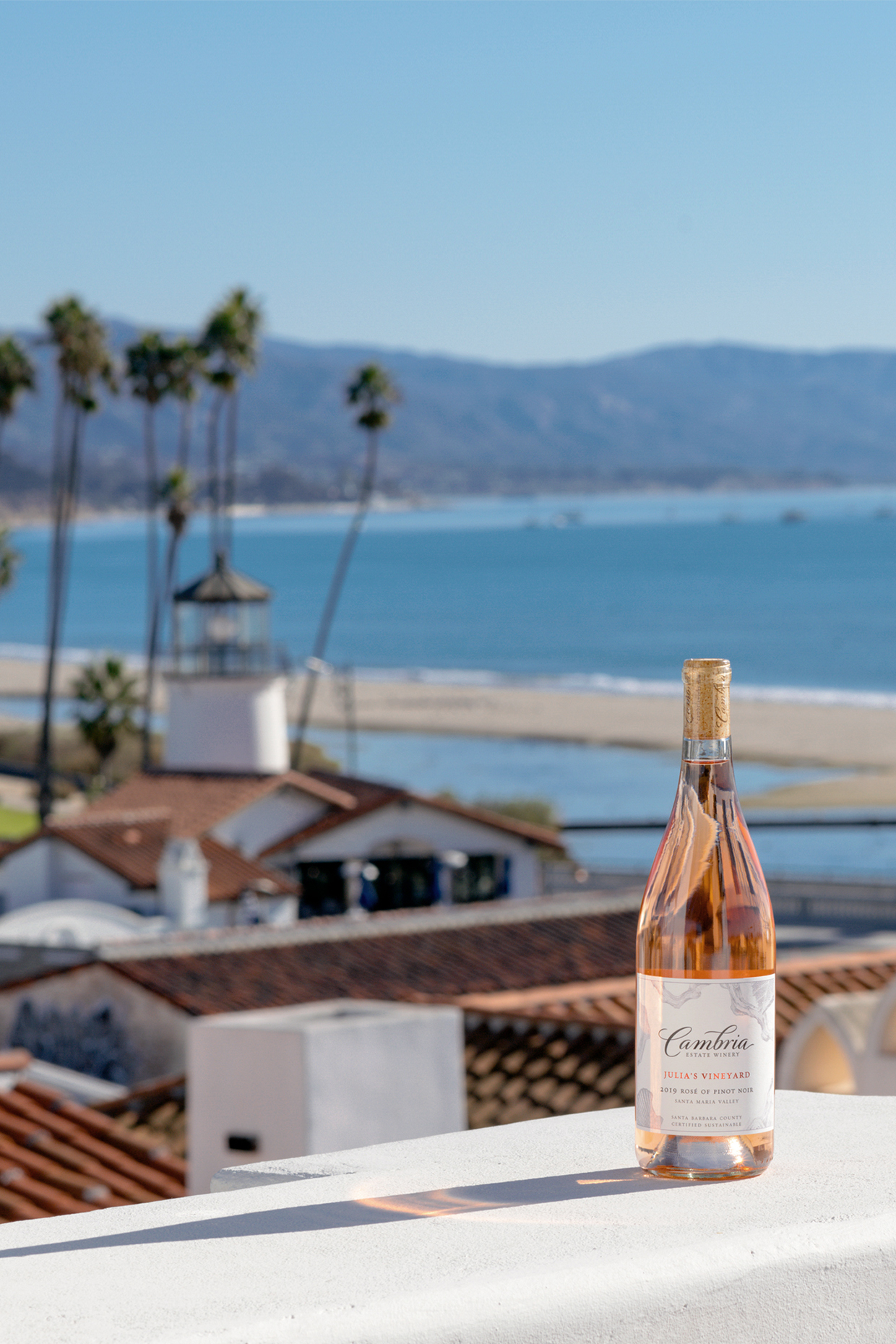 About Santa Barbara
There is a reason our home was chosen as Wine Enthusiast's Wine Region of the Year in 2021. The sun. The sand. The fog and the cool, coastal breeze. And let's not forget about the local restaurants, shops, and vibe that makes Santa Barbara County a truly one-of-a-kind place worthy of being called the American Riviera.
Looking to visit the area? Plan your trip, find restaurants, things to do, go wine tasting, shop, explore outdoor activities and more at Visit Santa Barbara.
Wish you were here? Us, too!
For wineries and winemakers, Santa Barbara is paradise along the Pacific coast, a landscape full of character and infinite possibility. From seasoned winemakers to young pioneers, Santa Barbara County's diverse landscape, one-of-a-kind climate, and unique soils continue to encourage innovation and inspire wine drinkers everywhere. Thirsty for more? Learn more about Santa Barbara wines.