Our flagship Chardonnay is barrel-fermented giving it toasted oak, vanilla, and crème brûlée characteristics complemented by notes of citrus and baked apples. This white wine is known for its balance of oak and a refreshingly crisp finish— sure to convert any wine lover into a Chardonnay drinker. 
About this Wine:
Each vintage, Katherine's Vineyard Chardonnay is a single-vineyard expression that captures our estate's "refrigerated sunshine"— aka Santa Maria Valley's ocean influence, warm sun, and cool breeze. This layered, elegant, and distinct wine is crafted exclusively from the fog-swept vines of Katherine's Vineyard, named after our proprietor Katie Jackson in 1986, and planted within ancient soils consisting of fossilized seashells, shale, limestone and sand. 
Wine Details:
Flavor Descriptors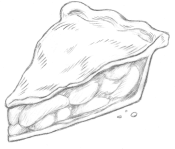 Appellation
Santa Maria Valley
Composition
100% Chardonnay
Region
Santa Barbara County
Pairings
Enjoy with grilled chicken and mango salsa, roast salmon and gruyere mac and cheese, or fish tacos.