Bursting with fresh pineapple slices, tangerine, and honeysuckle that dominates both the aromas and flavors in the wine. Our Clone 4 Chardonnay has a beautiful, medium-bodied mouthfeel with a crisp and zesty finish.
About this Wine:
Clone 4 is one of California's most famous Chardonnay clones and is responsible for many of the West Coast's finest wines. Sustainably-grown in our Katherine's Vineyard, this wine is crafted from our Old Vine chardonnay originally planted in the 1970s. Fermented in stainless steel and barrel-aged in neutral French oak gives this delicious Chardonnay weight without overpowering any of the clone's lasting character.
Wine Details:
Flavor Descriptors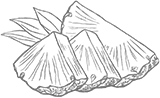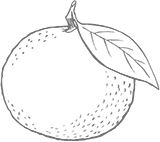 Appellation
Santa Maria Valley
Composition
100% Chardonnay
Region
Santa Barbara County
Pairings
Enjoy with seafood like crab or grilled shrimp + mango salsa, fettuccine alfredo, or a Caesar salad.